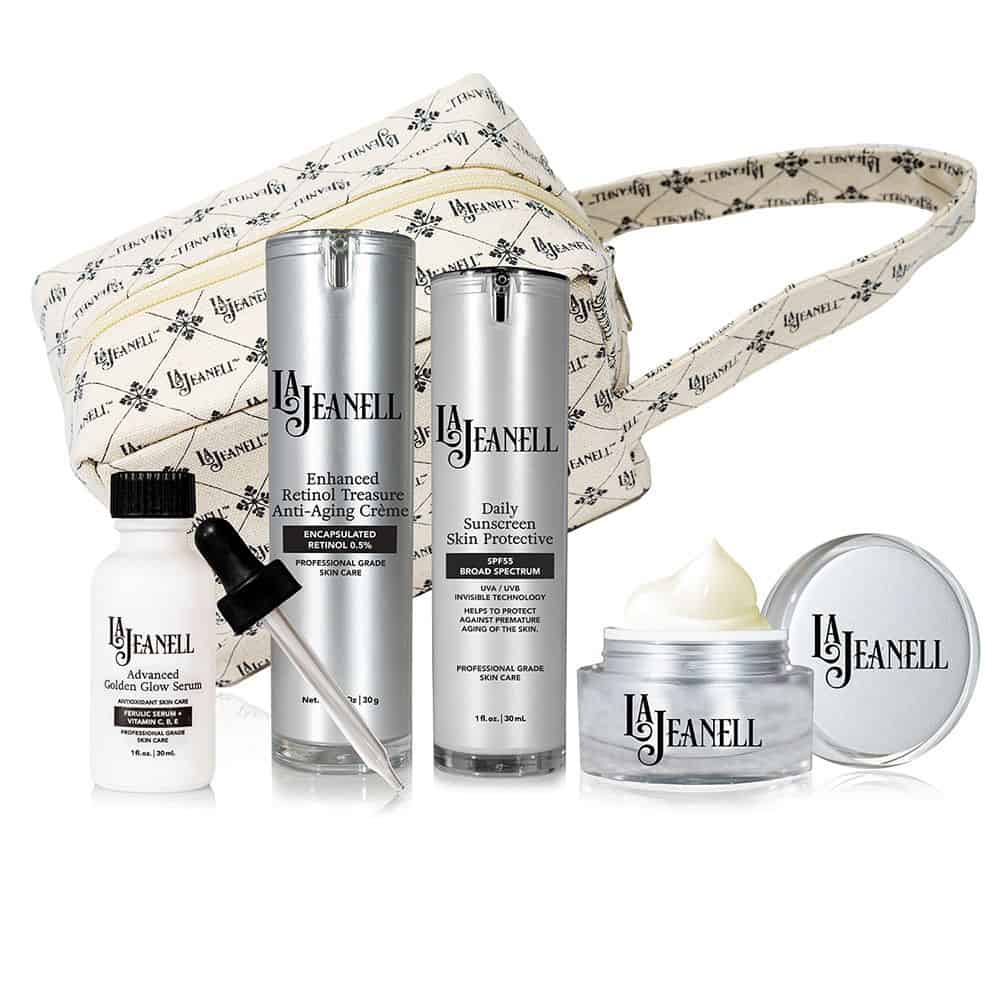 LaJeanell offers the best skincare products for women by investing an unlimited amount of time and research creating naturally proven skincare solutions.
Each product aims at helping women tackle their daily beauty regime and busy lifestyle dilemmas. It allows to enhance their skin with only natural and organic products.
Shirley created effective and economical range of products. The products suit any skin type or skin tone. From dry skin solutions to a troublesome T-zone, there is a specific product available to suit your skincare requirement. Some of the premium skincare regime products include morning skincare routine, evening skincare routine, complete regimen, best skincare products for acne, lipsticks and blush, etc. The ingredients include retinol, safflower seed oil, aloe barbadensis leaf extract, coconut oil and hydrochloric acid.
For more information regarding our range of best skincare products for women and men, log on to www.lajeanell.com today!